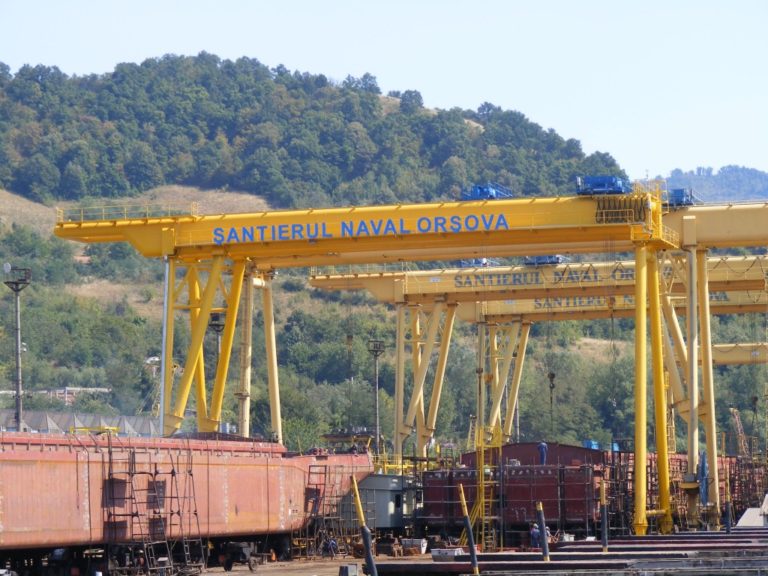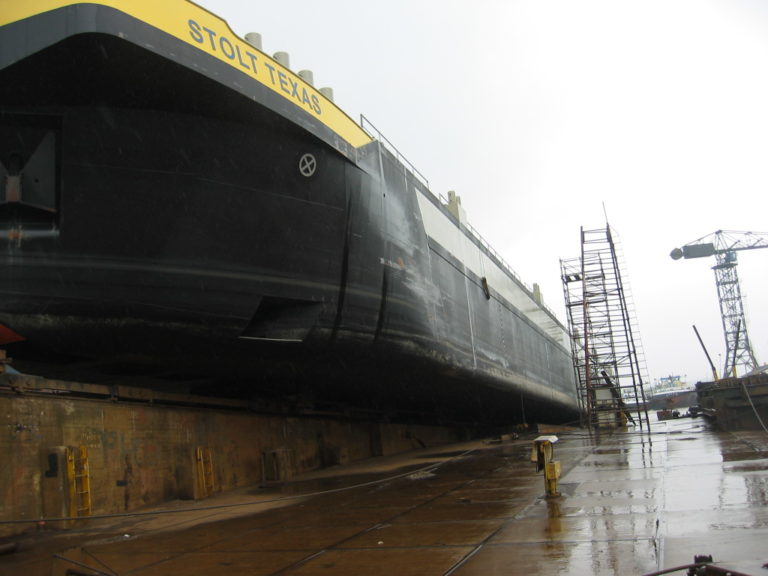 Vessels types produced in Shipyard Orsova:
Chemical tanker vessel with various dimensions from 81 m to 135 m length;
Chemical tanker vessel with cargo zone integrated in duplex stainless steel (1.4462);
Container vessels with various length, starting with 81 m up to 135 m;  
Gas tanker vessels, with length of 110 m;
Hopper barges;
Push combination vessels with a maximum length pusher-barge 177 m
Ferry vessel for persons, cars and trucks
Marine and river pontoons
Europa 2B type barges
Self-propelled barges;
BIPT barges of 1500 tones;
Mixed barges of 1100 tones;
RO-RO barges;                                                                                                                                    Clients : Netherlands, Germany, Belgium and Austria                                                                  Suppliers of materials and equipment : Netherlands, Belgium, Germany, Austria, Romania, Finland, Greece                                                                                                        Number of employees: 356
THE PRODUCTION LOGISTICS OF ORSOVA SHIPYARD
The launching stall of 100 ml, permitting the launching of some ships having a length of 135 ml and a weight of 1 000 tones.
The working platform having 6 possible mounting places of 110 ml each
Vertical embankment, permitting the prosecution of repairing works for all kinds of ships that are not requiring works at the hull,
Workshop of automatic cutting off, programmed on the computer
Hall designed to the manufacturing of sections and block sections that have in their structure stainless steel (plate, profiles)
Workshop for the processing by splintering
Workshop for the mechanical cutting offs endowed with 3 guillotines and 2 abkants designed to the cutting off process and to the bending of the plates having a thickness of 15 mm and a length of 3500 mm
Shaping sector endowed with a rolling machine for the plate having an active length of 9500 mm and the press with role for plate's curving, both designed to the manufacturing of the exterior shell of the hull
Hall with blasting station with shot designed to the plates and profiles blasting – the maximum width being o 3000 mm
Mechanical curving sector for the profiles
Rx laboratory and mechanical attempts
Truck cranes having a maximum load of 50 tf
Computer programming workshop
The automatic and half-automatic process in proportion of 60 – 70 %
The production structure may be formed by new constructions and repairing of the inland water ships of any type Santierul Naval Orsova S.A. has the execution technology for the ships type chemical tankers, to whom the cargo parts is executed 100% from duplex stainless steel.
At present times most of production capacity is designed to hull buildings for intracommunitary delivery.